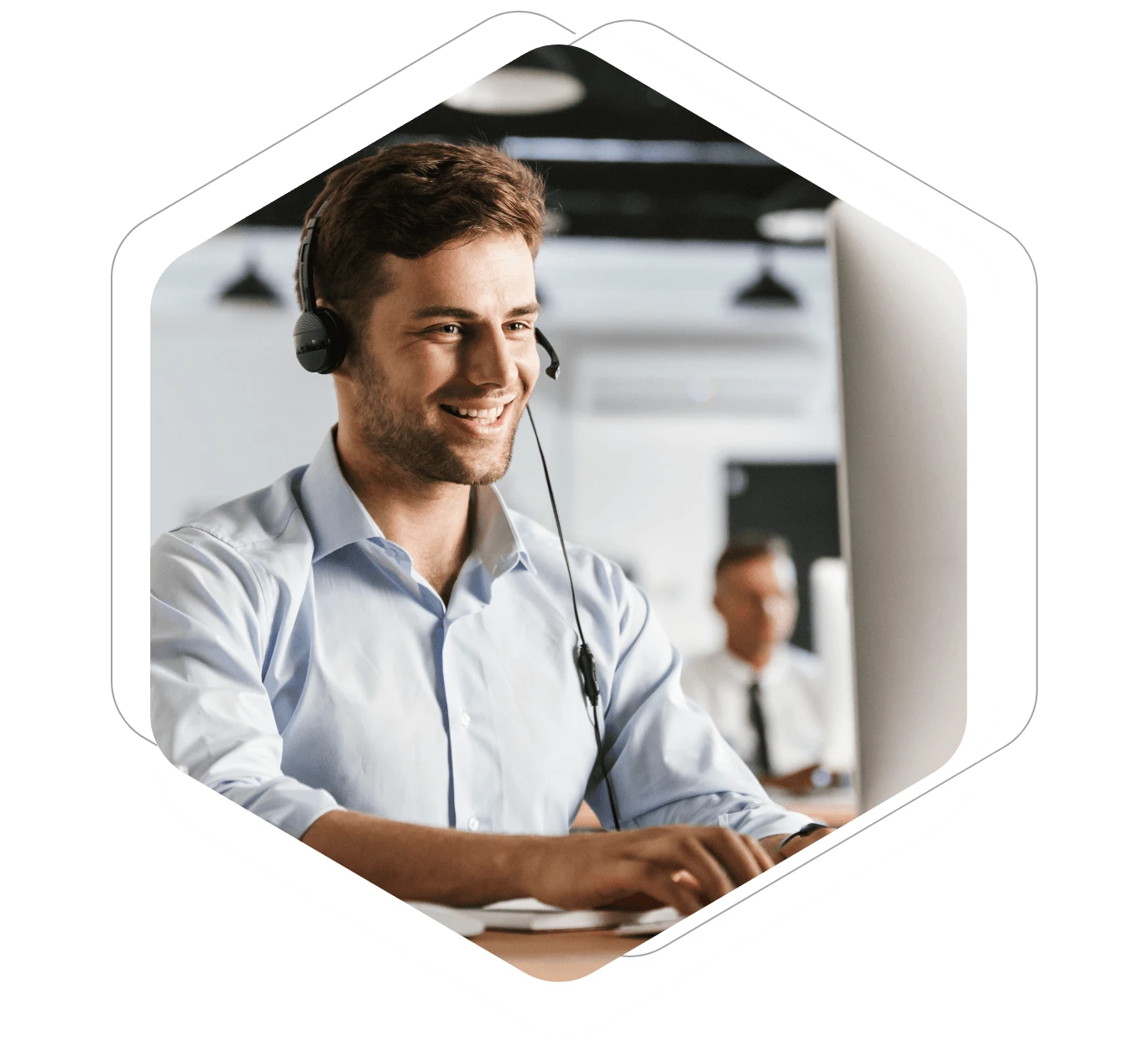 Are you looking for a friendly IT Support partner you can trust?
CTO are a leading IT Support & Cyber Security provider in Leeds enabling businesses through logical and effective IT Solutions. 
We deliver continuous security, health and performance automation using advanced technology and with proactive system monitoring and management. 
Our forward-thinking approach to IT means that your company is safe, secure and most importantly functional in the most effective way possible, at all times.  Call us on 0113 532 9800 to let us help you get in control of your IT.
Our managed IT support Leeds includes
Find out how to switch to
smarter IT support from us!
Learn more about how to switch, and how we can help your business and IT team here. 
Worked with them for years, kept me out of trouble and bad choices, and always been there to fix when I've made those bad choices.  Would highly recommend. 
Very professional and knowledgeable.  You don't want to be googling when your server has crashed!
As cyber security experts, we recommend multiple layers of protection, such as two-factor authentication, dark web monitoring and cyber security awareness. We can help with the development of IT Security Policies, and tailored Disaster Recovery Plans.
Stay connected at all times with remote IT Support. Access to quick and easy remote IT Support means Leeds businesses can get their IT issues fixed quickly. You don't need to leave your customers behind when you leave the office. There are many useful tools and systems out there to allow you to keep working, even when you're not in the office.
Our IT consultancy services enables organisations to leverage our specialist technical engineers with both short and long-term IT projects for your organisation. We build your business up using the latest technologies to prepare you for the best by reaching your business goals, we also can prepare you for the worst with a unique disaster recovery plan.
Back up & Disaster Recovery
With our solution in place, your data is automatically and securely backed up offsite, and monitored by our technical engineers. This overcomes the requirement for legacy onsite solutions and manual processes for management, rotation and archiving, as well as providing a higher level of business continuation.
As a leading managed service provider, CTO specialises in sourcing and supplying the best, most cost-effective IT equipment for businesses and SMEs to enable strategic sourcing of hardware and software solutions.
The importance of secure email is often disregarded by many businesses. Threats such as hackers, virus spam, phishing and identity theft are on the rise – so don't ignore them. These threats aren't always obvious; people are coming up with more inventive ways to disguise their intentions, and you are unlikely to realise until it's too late.
Yes!  We can dovetail our services into your existing internal IT provision to ensure your end users get service when your IT team is on holiday or sickness leave.  We also provide escalation and consultancy to your IT team to help them manage your system.  The ways we support internal IT teams is discussed here on our switch it support page.
Switching IT provider can seem like a daunting task, but we can simplify it for you.  We can help you understand what you have and plan a smooth transition to ensure your end users are not impacted by the change and your business can run throughout any transition.
At CTO we have a unique Service Explained Document. This details all the services your businesses require broken down by users and costs to ensure full transparency of our IT services.