With physical and virtual infrastructure reaching the end of manufacturer support, and Microsoft operating systems nearing the end of their product lifecycle, Dent Instrumentation were somewhat restricted when it came to maintaining their business-critical applications.
To support their continued growth, it was essential that their SAP Business One and SolidWorks solutions were updated to the latest versions, and for that to happen their Physical and Hyper-V infrastructure had to be refreshed.
With several bespoke software elements, 3rd party software vendors, and integration between many functions, they needed an infrastructure specialist who could not only refresh the hardware, but also help with overall project coordination and delivery.
For simplicity, CTO provided Dent Instrumentation with a single point of contact responsible for the delivery of the project, backed up by the CTO team and Technical Director for additional business support.
With proven experience in the Engineering sector, we assessed the numerous requirements and steps needed to implement new infrastructure and successfully migrate from legacy equipment. Communication was established with the key stake holders inside Dent Instrumentation, as well as the 3rd party contacts who would also be part of the overall delivery.
The physical installation of new hardware was seamless in preparation for the migration, and data protection of the new platform was established during the first phase ahead of any changes. Business disruption was to be minimal, so where possible changes were performed outside core business hours to reduce impact on the workforce.
With the new infrastructure in place, CTO created a side- by-side environment to support the migration of business-critical applications. We were also on-hand to provide support and assistance to 3rd parties who had chosen to take this opportunity to upgrade their software versions and played a key role in rolling out new software versions to the end user devices.
To complete the project, CTO worked closely with Dent Instrumentation to carefully remove and retire the old equipment whilst ensuring all data was protected for prosperity.
Project Management & Professional Services

Onsite Installation

3rd Party Software Liaison & Integration

CTO Managed Server

CTO Managed Backup

CTO Managed Endpoint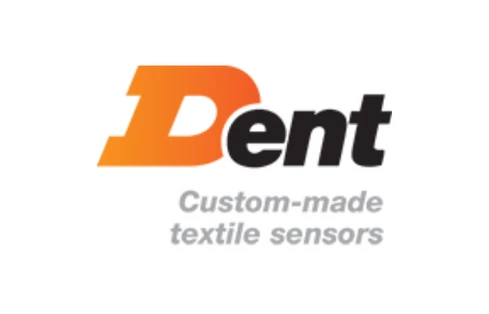 Dent Instrumentation are a producer/manufacturer of contactless yarn sensors based in Colne, Lancashire.
The patent for the worlds first contactless yarn sensor, Dent supply sensors worldwide and bring in parts and provisions from all over the world.
They continue to pursue improved advantages for their customers' products. In turn, they can offer better efficiencies and benefits to their customers. Similarly, they continue to research emerging applications for their technologies and expertise, to the benefit of their customers.
CTO are an extremely competent and professional IT solutions provider, and " their recent project management of our recent server change was painless and seamless. They always go the extra mile to help out with any IT issues even if they are not totally familiar with the application.
Keeping business-critical applications up to date is one of the most important parts of any business's overall IT security and continuity. We demonstrated our expertise in supporting that process by successfully delivering a bespoke project to Dent Instrumentation.
CTO is an IT Security and Support provider of business infrastructure who understand the important relationship between computers and software. We pride ourselves on working with customers and their 3rd party software vendors to establish a common ground where we can work together to deliver successful IT solutions.
In this project we successfully migrated away from aging hardware, operating systems, and applications by means of an "infrastructure refresh". We deployed a new platform to enable the upgrade of business-critical applications that is expected to perform for 5-7 years based on the customers current and recent growth patterns.
Additional "wins" included in the deliverance of this project were reduced backup subscription costs and RTOs, reduced power consumption via additional virtualisation, and reduced hardware support costs by removal of physical equipment.
Get in touch for a quote.
We're here to help!
Talk to us about your business challenges.