How does it work when switching to CTO?
Fear of business disruption is the No.1 reason for businesses to stomach poor service and stick it out with their IT provider.
CTO want you to be "in control of your IT". We want you to understand what services you have and what services you need so you have the confidence to manage your businesses IT system and its providers with confidence, no matter what your technical ability is.
Once you understand what you need, we can help you prepare and implement a smooth and stress-free transition.
Understanding what you have, and assessing it's security posture is step 1.  
We will audit your computer systems thoroughly to gather the information we need to put you in the picture.  This will include an in-depth look at your security posture across your endpoints, core infrastructure and cloud services.
Producing a high-level report detailing what you have is step 2.
This includes a high-level overview of your IT security, continuity, access and lifecycle status showing any urgent issues. We will include the services you need along with clear financial information to give true transparency.
Explaining our findings so that you have a clear understanding of what you have is step 3.
We will help you understand the services you have and talk through any gaps or potential risks that may exist. Together we will build a roadmap to help you transition your IT services and confidently plot a course, putting you in control of your IT.
Which type of IT Support customer are you?
When you change IT support provider its important to understand the type of support you need.  
The number of end-users you have can sometimes dictate whether you have an in-house IT person or team, but the systems and services you are running can also determine what shape your IT team is too.  Lets look at the different types of support CTO can provide:
Small to Medium sized businesses often dont have an IT person in house, so look to the IT provider to do it all!
Good news!  CTO are a one-stop shop for everything your business needs. 
Front-line End-user Support with on-site response as required.  Core Service Management, whether that be on-premise or in the cloud.  Connectivity!  Phones!  Domain Hosting!  Cyber Security!
We've got it all in the bag for you.
Medium to Large sized businesses often employ a qualified technician to help with the day-to-day IT support issues.
That technician will deliver a fantastic ultra-responsive End-user Support service to the business, but will often not have time to manage the core IT system.  They may also need help with IT strategy.
Good news!  CTO can provide a 3rd-line & virtual IT Manager service to your business to support your in-house IT technician and work with them to deliver IT success.
Some Medium to Large sized businesses often have an internal software team that deliver applications to the business. 
There is often an IT Manager who controls infrastructure and development to support that operation, but often gets bogged-down with day-to-day IT support issues.
Good news!  CTO can provide 1st-line & 2nd-line services to your business to deliver End-user Support and automation of mundane system management tasks, freeing up your IT Manager to focus on important business tasks.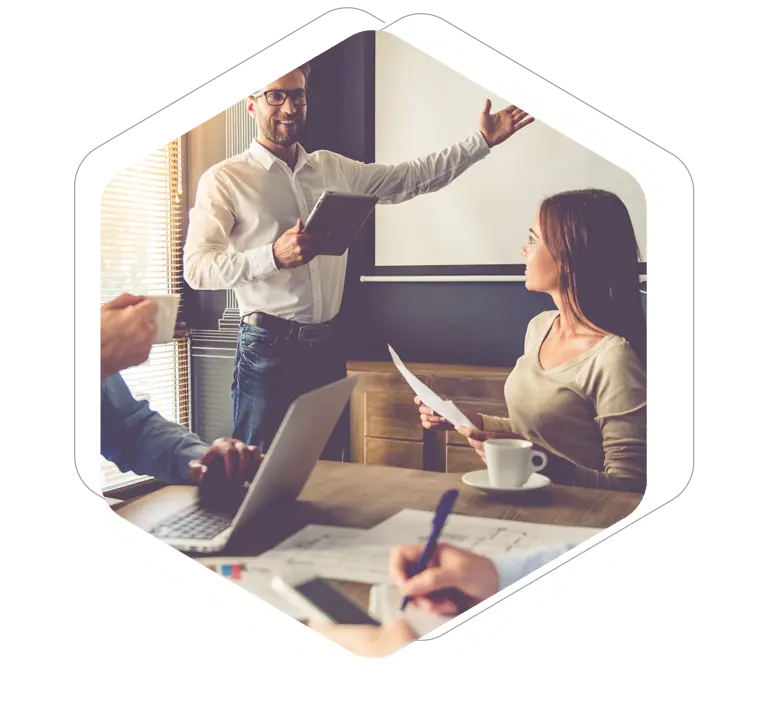 IT Support for Small & Medium Sized Businesses
When you have no IT resource inside your business, it can be a daunting task to switch IT support.  The responsibility for manging IT typically falls on the shoulders of Finance or Operations departments who sometimes lack confidence to steer the ship.
When you change IT support to CTO we make it our goal to empower you with the information you need to put you in control of your IT.  We can help you transition to a transparent IT platform where you can truley understand your IT posture.  You will be able to feed  crucial information back into your business with confidence about your IT Security, Continuity, Access and Lifecycle statues, along with a roadmap to close any gaps you have.
We will support you every step of the way and help you become the IT Manager your business needs to continually improve and keep up with todays IT security concious world.
Since switching our IT support to CTO we have received a quick and efficient service with exceptional support.  I would have no problem recommending CTO to anyone looking for a professional, reliable, and trustworthy IT company.
Let us expand the capabilities of your IT team
Whether you need us to help with front-line End-user Support, or be an escalation point to your IT technician, the CTO Team can help you get the most out of your IT resources.  We can provide the management platforms you need to automate mundane and repetative IT tasks, freeing up your IT people to deliver more.
We're here 24 / 7 / 365.  When your IT team take their holiday, the CTO team keep serving your business.
We deliver complimentary services to enhance your technical capabilities and manpower on day-to-day support, projects and strategy.  We can work together to map out your roadmap and achieve your business goals.
Looking for a friendly
IT support partner
We're a responsive, client-focused and It Support & Managed Service Provider, helping clients achieve success and transformation through their IT using the latest technology.