Rapid growth through acquisition had resulted in The Likewise Group struggling with a fragmented IT offering across the individual businesses and multiple service providers.
The lack of a consolidated IT solution across the group was impacting business efficiencies and so the search for a robust solution which would also accommodate the demands of their aggressive growth strategy began.
Solution
In the search for a solutions provider to take on the task of rationalising and standardising the group IT offering they immediately looked to the team at CTO Ltd.  The Liversedge based company had already designed and successfully delivered a cloud managed cabling infrastructure and WiFi project in Likewise Groups new 80,000 square feet distribution hub in Leeds.
Standardisation requirements included connectivity, cloud services, networking, WiFi, endpoint, voice, cyber security, and end-user support across all sites in England, Scotland and Belgium whilst allowing for scalability.
Planning
A key factor in planning and project roll out was to limit any down time across the businesses and allowing for Likewise Plc's 24/7 operation.
The primary undertakings were
Centralisation of Microsoft 365
Central Identity and Access Management
SSO deployment to manage SSLVPN access
With a holistic view the wider project had to encompass connectivity and voice and the plethora of 3rd party applications and vendors employed across the group.
Existing IT operations in Scotland, Northeast, Sudbury, London, and Belgium ran multiple M365 tenancies and some POP/IMAP on a diverse range of on-premises and cloud-based infrastructure.  A phased approach was taken to migrate these entities into the new Group platform infrastructure.
This templated roll out could also be used as and when new businesses were acquired to provide seamless integration into the group IT structure.
Growth in parallel
Likewise continue to expand and enhance their distribution network.  In 2022 CTO supported the move to two new logistics centres and new larger premises for the London hub and projects to move the Scotland business to a brand-new distribution centre in Glasgow is ongoing.
Strategy Planning, Project Management & Professional Services

Endpoint Lifecycle Management and Deployment

License & Subscription Management

Cloud Service Management, including Identity Access Management

Perimeter Security Management (cloud services, network edge, and endpoint)

Managed Backup Services

3rd Party Software Liaison & Integration

24/7 Support

Structured Cabling, Internal Networking & WiFi Implementation

End User Support

Connectivity

Telephony, including Call Centre Statistics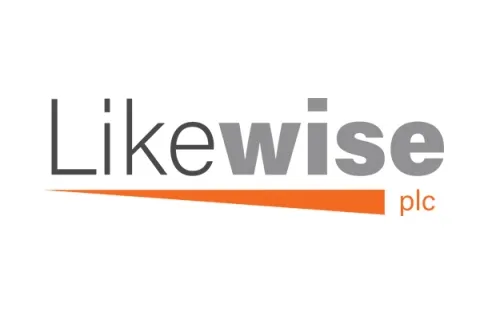 Likewise Group Plc is a distributor of floorcoverings and matting. They have consolidated the domestic and commercial floorcovering markets to become one of the UK's largest distributors in this sector.
Likewise Group Plc was formed to bring together some of the most professional businesses and people within the flooring industry.
The whole CTO team have been a great help to Likewise PLC. From upgrading IT Infrastructure, IT Security and consolidating several Microsoft 365 tenancies into one, CTO consistently deliver their projects on budget and on time. Project management has been key to meeting deadlines and communication has been excellent. John and his team are very approachable, and their emphasis is clearly on high levels of customer service. We are very pleased we switched to CTO and would not hesitate in recommending them to other businesses.
Tony Judge, Commercial Director was tasked with consolidating the groups IT infrastructure and business systems that could accommodate an aggressive growth strategy.  In CTO he found a responsive and reliable IT partner.
With a trusted partner in place who understood the remit, a team was formed with key players and defined roles and responsibilities.  A strategy was devised which encompassed the issues of scalability, security across the board, and technological innovations to help the business move forwards.
Understanding Likewise's business needs, and being closely aligned to their end users, CTO continue to support 3rd party projects and are the Groups virtual IT manager, greatly reducing the need for an internal IT team.
CTO continue to be proud of the part they play in supporting Likewise Group PLC achieve their business goals and aspirations.  Long may the partnership continue.
Get in touch for a quote.
We're here to help!
Talk to us about your business challenges.