Prime Surfactants were looking to appoint an IT provider who understood their evolving business needs in a period of continued growth. With no inhouse IT department, they wanted to outsource their IT requirements to a trusted partner who would proactively support their business operation and guide them through their investment in technology.
They wanted to update their IT infrastructure to improve the availability of their business-critical applications, which in turn would improve the delivery of their own services to their clients.
To ensure compliance with data protection regulations as well as improving the overall security of their network, they were keen to make improvements to their overall IT Security systems and processes to reduce their risk of cyber-attack and protect the integrity of their data and financial assets.
In addition, they wanted to create an environment where their end users could work seamlessly and securely in the office and at home to help promote a flexible work/life balance for their team.
Following a deep dive and a period of consultation, a detailed proposal was produced showing how their on- premise physical servers would be migrated into a Hybrid-Cloud environment to increase flexibility, reduce on-premise footprint and improve security.
Microsoft Hyper-V would be used to containerise the customers live and test systems to aid ongoing business- critical application development. That on-premise platform would include a new backup solution to improve data protection and minimise the risks of data loss and downtime, as well as 24/7 monitoring and management to ensure consistent availability of the systems.
The deployment of next-generation firewalls, secure WiFi, Multi-factor Authentication, SSL VPN, endpoint protection services data encryption all combined to greatly strengthen Prime Surfactants overall security posture and achieve Cyber Essentials certification with ease.
IT Security & IT Support Managed Services

User & Hardware Support

Microsoft 365 Subscriptions & Management Services

Managed Backup Services

Project Management & Professional Services

3rd Party Software Liaison & Integration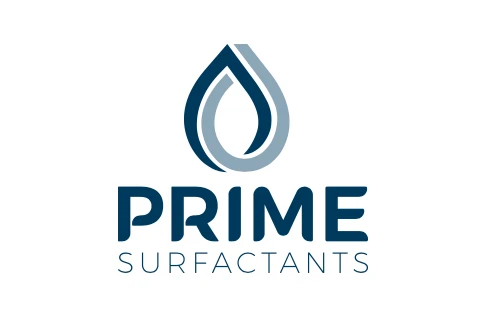 Prime Surfactants Limited is a distribution company focusing on niche chemicals to provide their customers with the best quality surfactants on the market.
They proudly hold ISO and RSPO certificates to show their commitment to legislation brought in to protect both people and the environment. They work hard to ensure that the products they sell are sourced responsibly as well as being high quality.
When I came to Core Team One I was looking for a reliable and experienced IT partner that I could trust to support my team and they have done exactly that. What really stands out about Core Team One is the level of service they provide and their deep understanding of what we require as a business. Their attention to detail gives them the ability to perform as if they were our in-house IT department. I would happily recommend them to anyone who requires any assistance with their IT.
Operations Director Penny King, and Finance Director Tim Robinson were the key technology stakeholders responsible for innovation & business process improvements within the organisation.
Having teamed up with CTO, Prime Surfactants have an IT strategy which reflects their long-term goals and future business aspirations. Secure, flexible working has allowed them to provide a quality and cost-effective service to their clients, regardless of location.
With the platform in place, they were able to make giant steps forward with the development of their business-critical applications. Multiple 3rd party vendors were able to develop upgrades, bolt-ons and integrations in a test environment, and deploy those improvements with confidence.
Elements that were introduced to the new Hybrid-Cloud environment allowed remote business functions to access critical data to fulfil procedural and safety requirements that were essential to business operation.
Prime Surfactants understand their IT system thanks to the fully documented approach of CTO's service. All aspects of the IT system are detailed in a simple and concise way to help stakeholders get to grips with IT management, even if they do not consider themselves to be IT people.
Get in touch for a quote.
We're here to help!
Talk to us about your business challenges.